Annual Complaints Report
The Fundraising Regulator's Annual Complaints Report examines complaints escalated to the Fundraising Regulator and complaints reported by some of the UK's largest fundraising charities.

This year's report is set against a backdrop of the COVID-19 pandemic. It analyses data between 1 April 2020 and 31 March 2021 and tells the story of how the pandemic shaped complaints about charitable fundraising.
Complaints to charities reflect a shift from in-person fundraising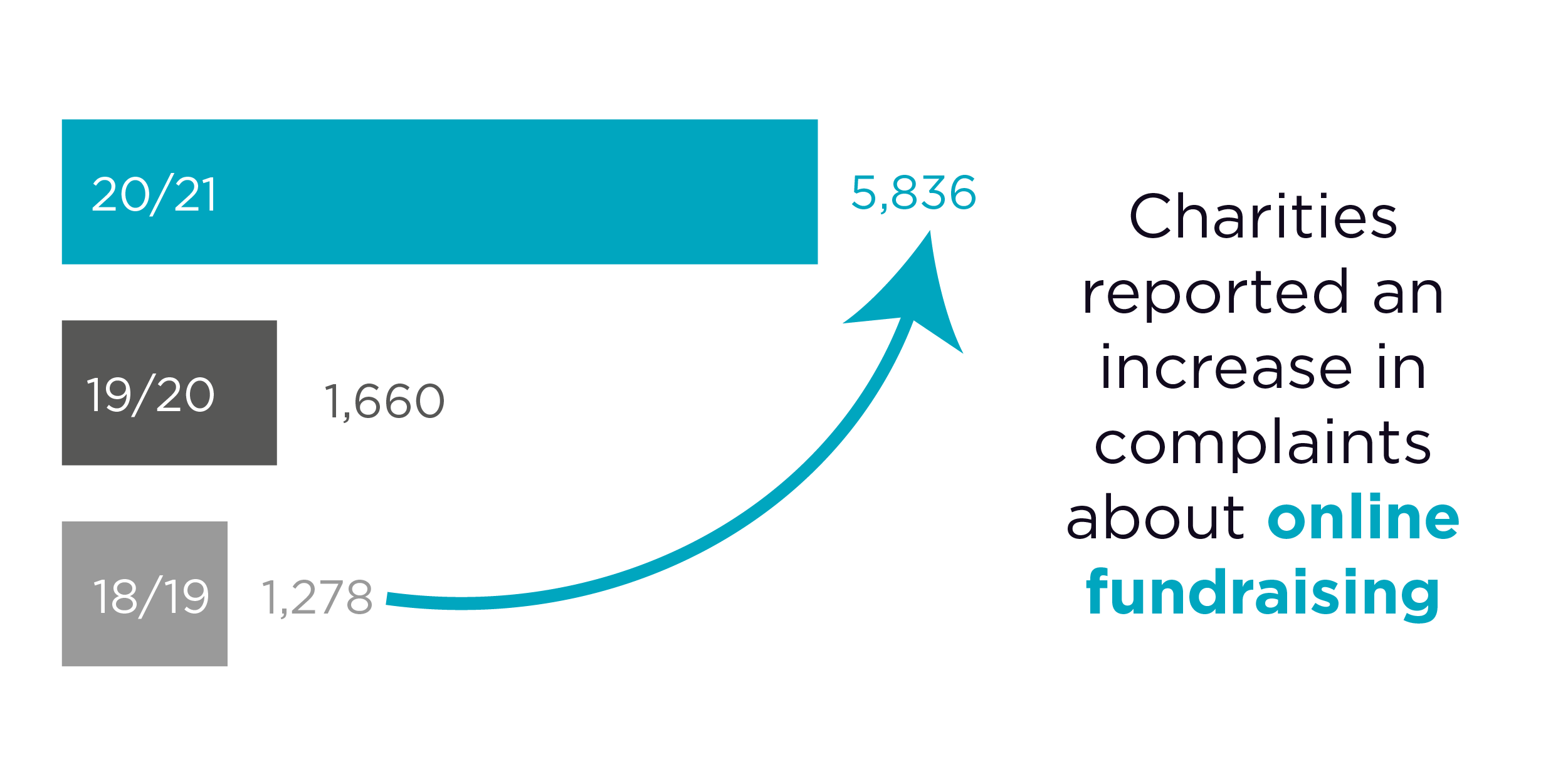 Many charities either stopped or reduced activities that involved in-person contact, which is mirrored by a reduction in complaints about these methods. The data shows a 252% increase in complaints about online fundraising since last year. But this activity appears to be relatively low risk, as just 1 impression in nearly 2 million received a complaint. We did not see evidence of more charities taking up other non-contact fundraising methods, such as telephone or SMS.
Complaints decrease for in-person fundraising methods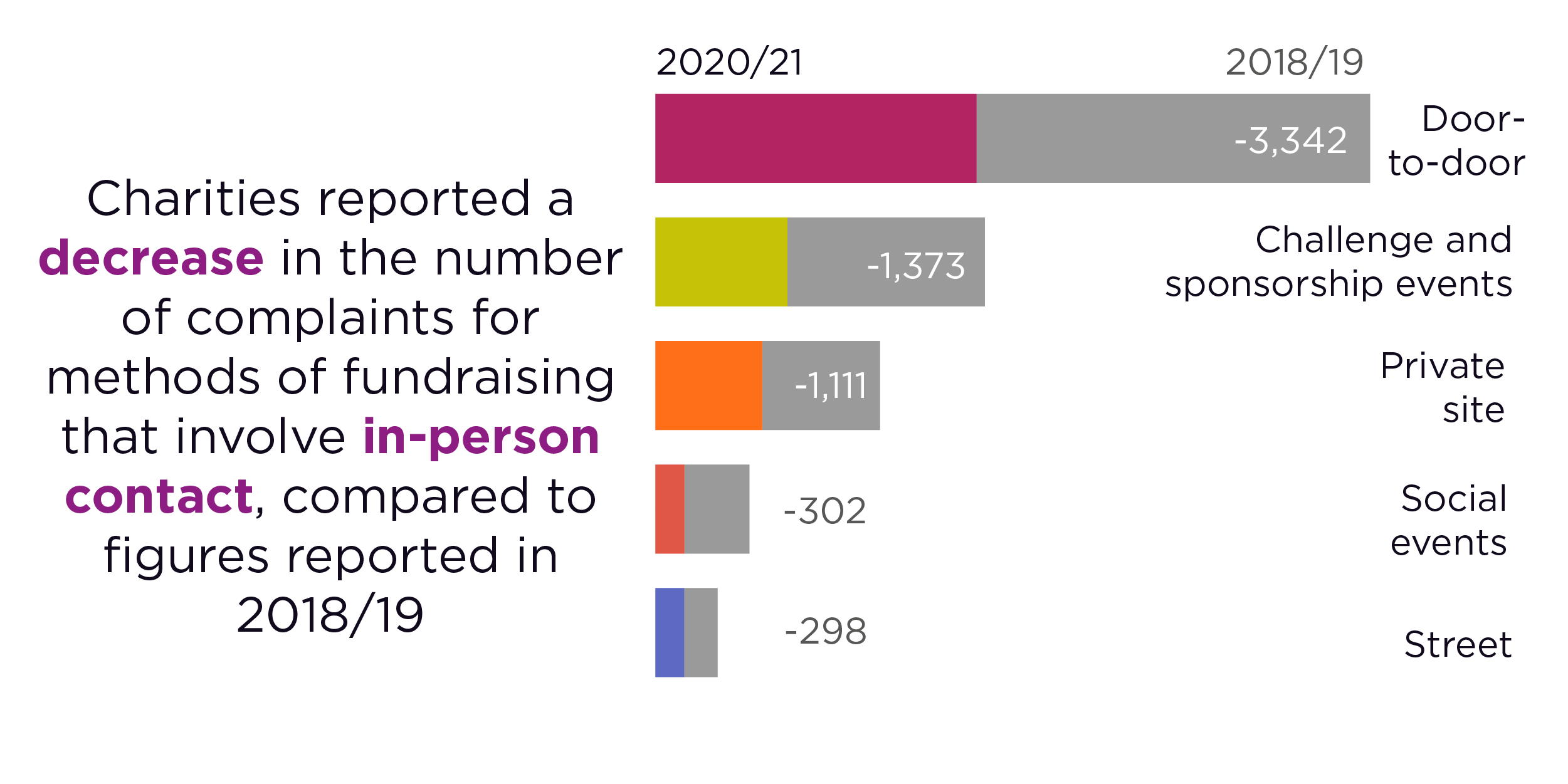 Charities reported a drop in the number of complaints for methods that involved in-person contact, compared to those figures reported in 2018/19. These are: door-to-door fundraising; private site face-to-face fundraising; street fundraising; and events fundraising. This is likely due to decreased activity as restrictions were introduced on the use of public and private places.
Complaints to the regulator were not significantly impacted by the pandemic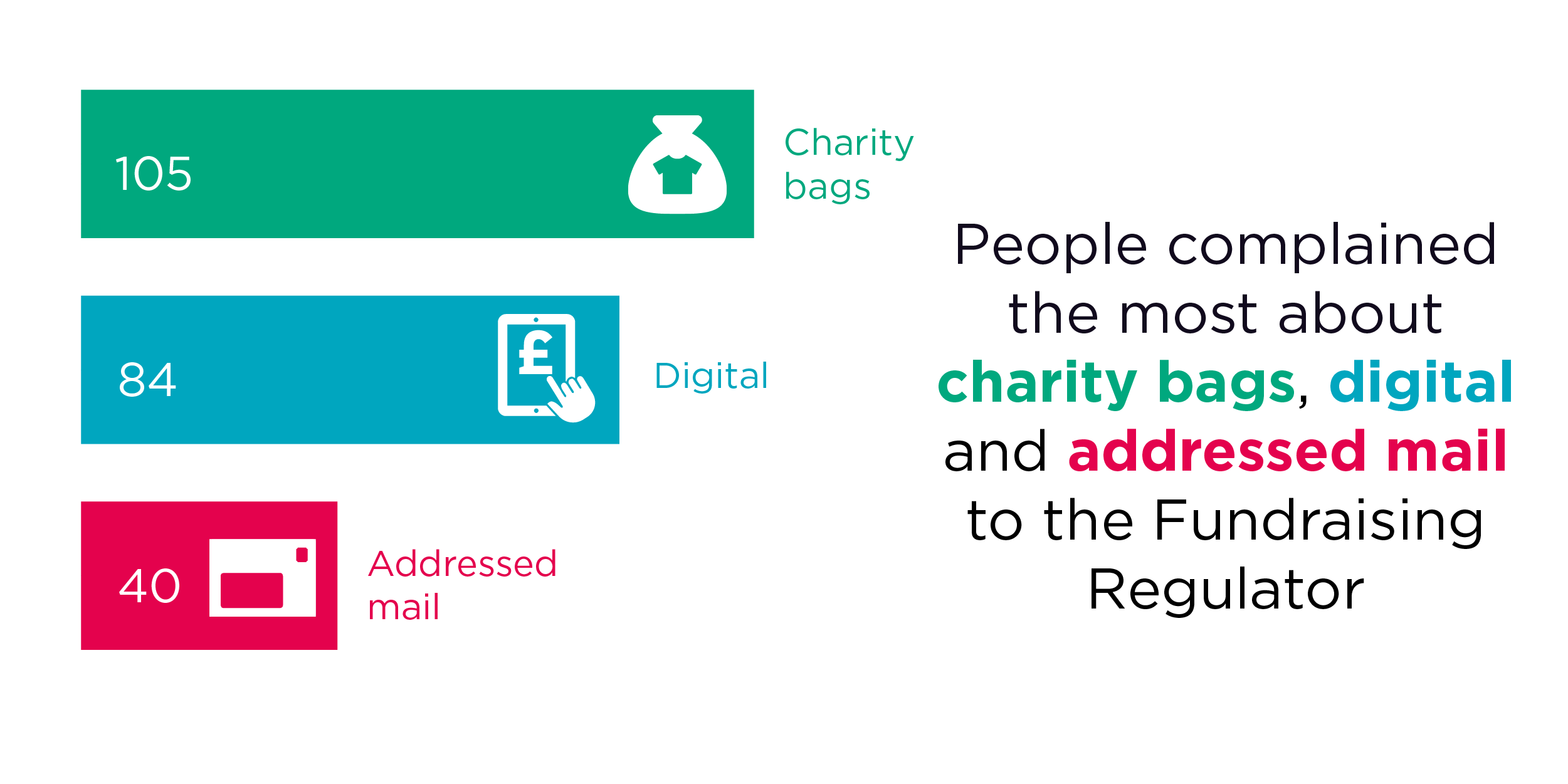 People complained to the Fundraising Regulator about a variety of fundraising methods, the most being about charity bags, digital fundraising (such as donation pages, online platforms, email and social media) and addressed mail. These have all featured within the top 10 most complained about methods in previous years.
At a time of crisis good fundraising has prevailed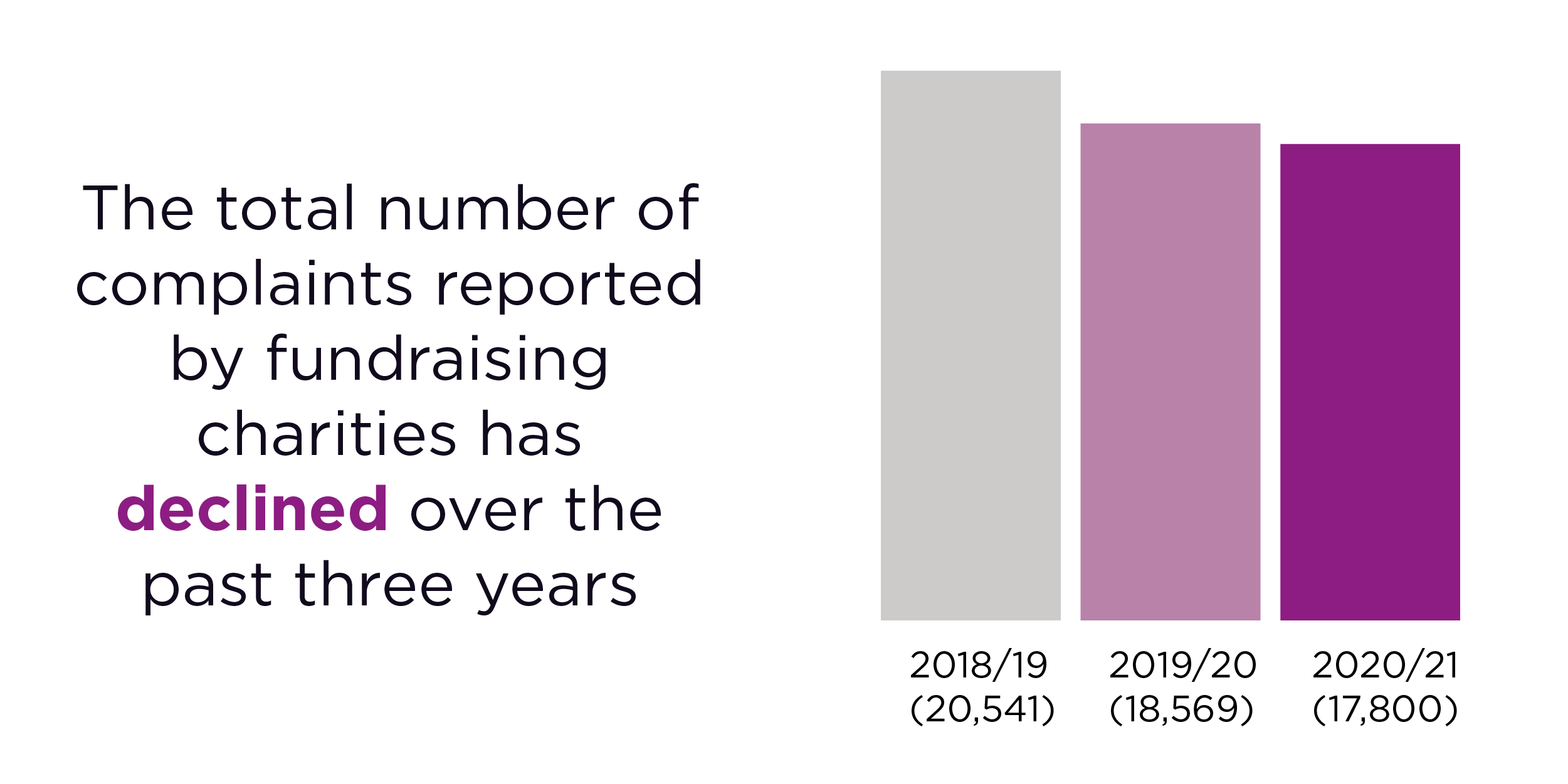 We know charities have had to operate in difficult circumstances due to the pandemic. Despite the unprecedented challenges, this report shows good fundraising practice has prevailed, as complaints continue to decline. Nevertheless, it's important that charities continue to record and monitor the complaints they receive to learn and improve. We've produced resources to help organisations with best practice including our complaints handling guidance and webinar.
"While the full financial impact of the pandemic is still largely unknown, this report finds that its immediate effect on fundraising complaints was less marked than expected… With fewer staff to handle incoming complaints and many charities turning to different methods of fundraising for the first time, conditions for increased complaints may have been ripe. But this was not the case."
Jenny Williams, Chair of the Fundraising Regulator's Complaints and Investigations Committee