This report brings together learning from our own investigations alongside the data on fundraising complaints handled by the sector. It includes key themes and a range of investigation summaries, to share learning and highlight the cases we dealt with. 
Key findings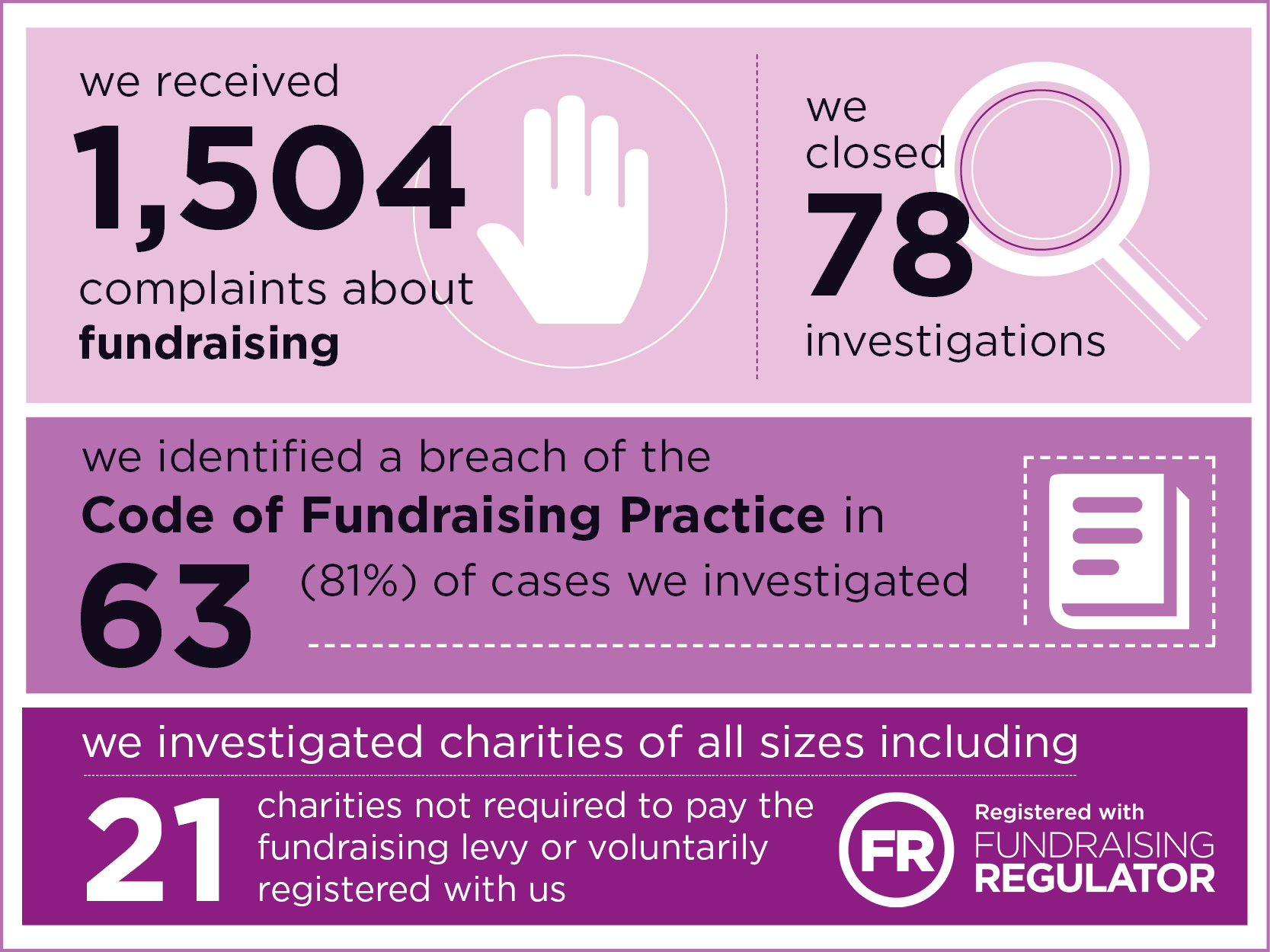 The 78 investigations covered a wide range of fundraising activities and included both large and small fundraising organisations. 
Common themes
Some of the most common themes from the investigations were:
using misleading information in a fundraising communication
managing supporter's data
complaints handling
Other areas we investigated included how charities monitor third party fundraising agencies who work on their behalf, charity bags and the Fundraising Preference Service.
Breaches of the Fundraising Code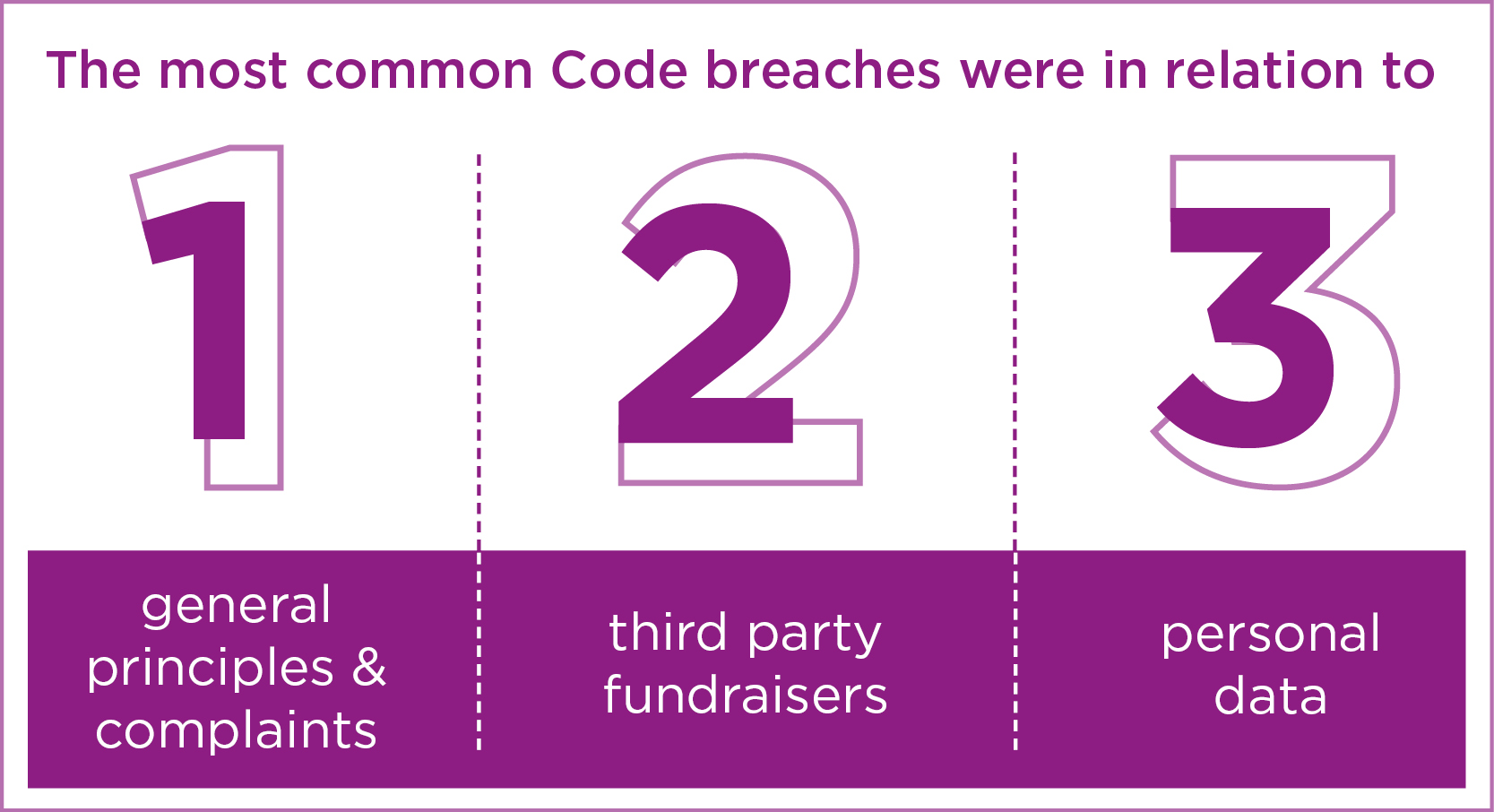 Complaints received by the sector
In 2017-18 the 58 charities who spent the most on fundraising received 21,851 complaints from members of the public about fundraising.

Overall, door to door fundraising, addressed mail and clothing collections were the causes of the most complaints reported.