Annual report
In the financial year 1 September 2021 to 31 August 2022, the Fundraising Regulator saw public awareness of our work increase and our registration scheme continue to grow. Our attention now turns to our new strategic plan for 2022-27, to ensure excellence in fundraising now and in the future.
Sector support for voluntary fundraising regulation
We are mostly funded by an annual Fundraising Levy on charities spending £100,000 or more on their fundraising. We saw a 98% collection rate for the 2021/22 levy year, demonstrating continued strong support for voluntary fundraising regulation in England, Wales and Northern Ireland.
We also saw a 14% increase in the overall number of organisations which are registered with us, to nearly 5,700. This included 3,533 registrations of smaller fundraising charities spending less than £100,000 on their fundraising – a 24% increase on the previous year.
Growing public awareness of our work
Registered organisations can display the Fundraising Badge – the logo that says 'registered with Fundraising Regulator' – on their fundraising materials to show the public they are committed to legal, open, honest and respectful fundraising in line with the Code of Fundraising Practice.
We're pleased that 73% of respondents to a recent survey would be more confident in supporting a charity displaying the badge. Public awareness of our work has also more than doubled since 2019, rising from less than one in ten, to one in five members of the general public.
A maturing casework service
Our complaints caseload has significantly increased compared to before the coronavirus pandemic. We had 1,056 incoming cases in 2021/22, a 26% increase on 2019/20.
We seek to provide advice and guidance on issues without opening a formal investigation, where it is possible and proportionate to do so. We find that where we do need to intervene, cases are increasingly complex.
An improved Fundraising Preference Service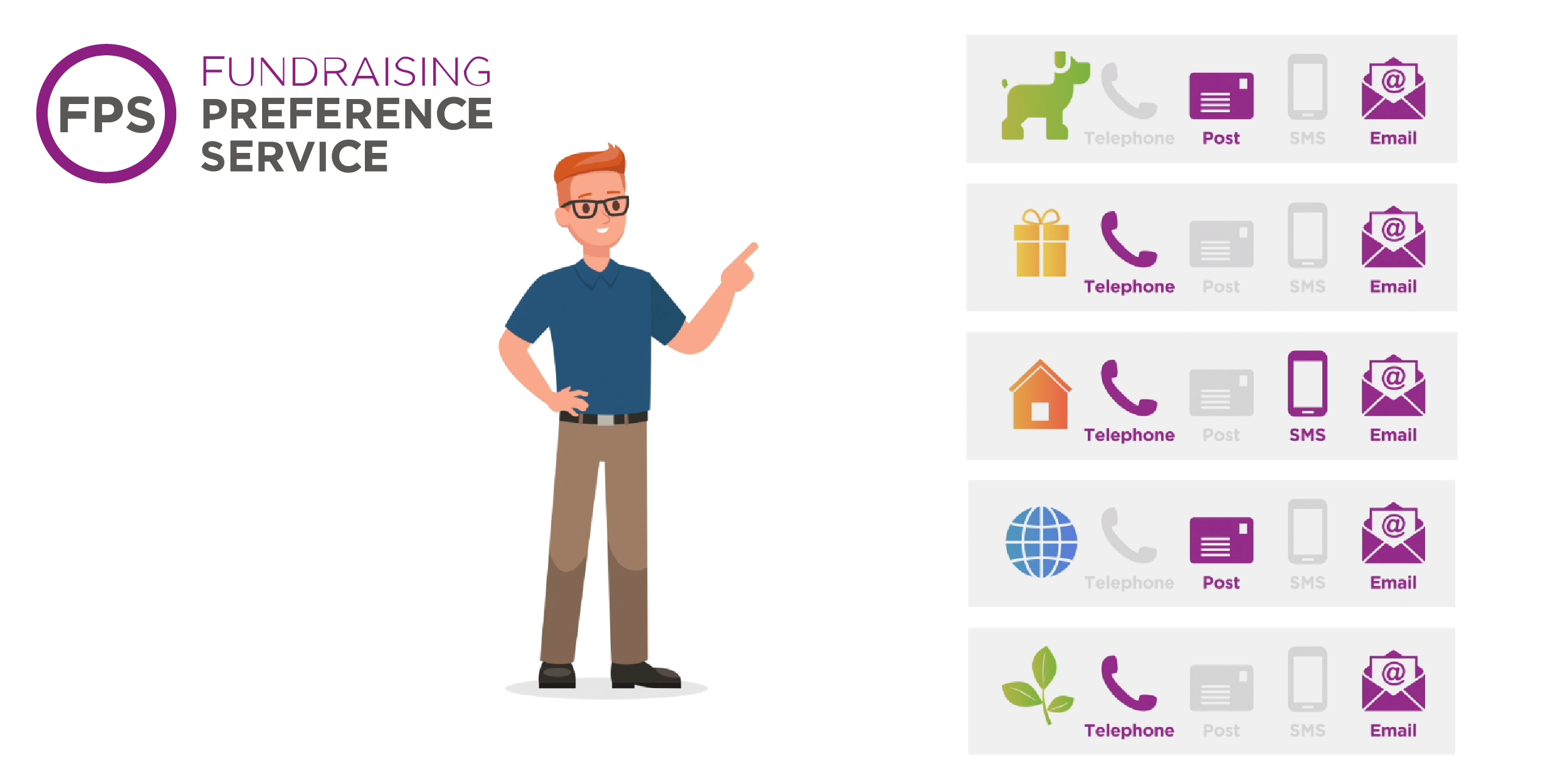 The Fundraising Preference Service (FPS) is the UK's free service which enables the public to manage direct marketing communications from registered charities in England, Wales and Northern Ireland. A person may make one request to stop communications through the FPS that generates a suppression against more than one charity. 
We launched an improved service following an independent review, and saw a 10% increase in the volume of suppressions in 2021/22 to over 6,000 and 7% increase in users to over 2,400.
"This year continued to pose challenges for the charitable fundraising sector with the coronavirus pandemic, Ukraine conflict and cost of living pressures affecting the fundraising landscape. I commend the generosity of the British public and diligence of charities who have worked hard to maintain excellent standards whilst raising funds in this changing climate."
Lord Toby Harris, Chair