This is the third year in which we have reported on the key themes arising from our casework and complaints reported by the charity sector.
Through the Annual Complaints Report, we share examples of our casework, provide analysis of complaints reported by charities and share learnings from our investigations. 
The report is split into two parts:
Part 1: Complaints received by the Fundraising Regulator between 1 September 2018 and 31 August 2019.
Part 2: Complaints reported by the charity sector between 1 April 2018 and 31 March 2019.
Key findings from our casework
We received 737 complaints and completed 82 investigations. In more than half of our investigations (49), we identified at least one breach of the Code of Fundraising Practice.
Some of the key themes emerging from our investigations include:
safeguarding vulnerable people;
the use of misleading information in fundraising communications; and
a failure to observe 'no charity bag' signs when fundraising using clothing collections.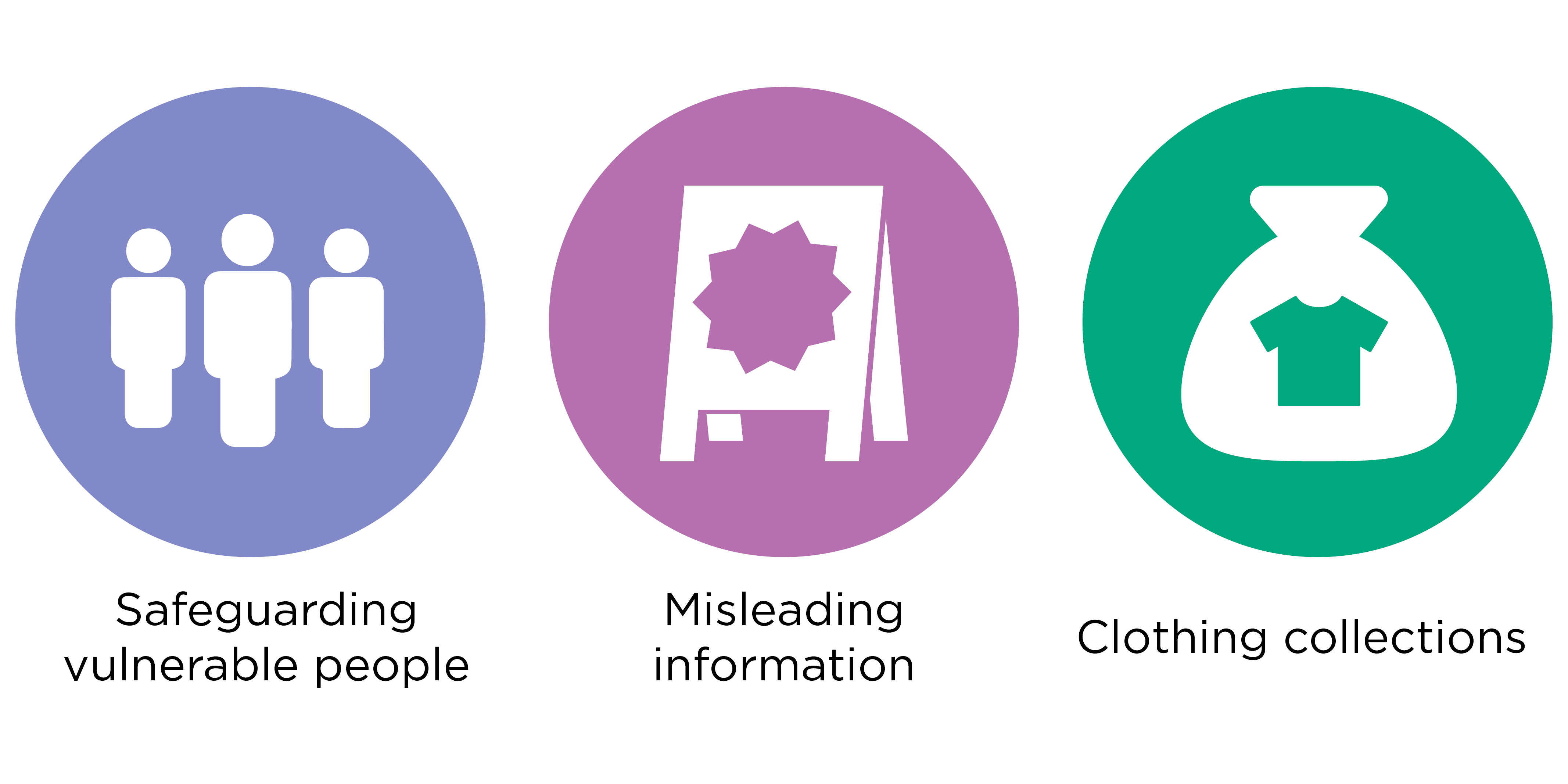 Key findings reported by the charity sector
The total number of complaints reported in 2018/19 was 20,541, which is 6% lower than the 21,851 reported in 2017/18.
Addressed mail, door-to-door fundraising and outdoor events were the most complained about methods of fundraising.
Complaints about clothing collections, online advertising and email fundraising fell significantly on the figures reported in 2017/18, by 55%, 16% and 15% respectively.